JOIN THE AFTERMARKET MOVEMENT!
This formidable movement started more than 60 years ago. It's only purpose is to support every company (manufacturer, distributor, rebuilder, service provider, retailer, and broker) who is NOT an OEM. That includes every size and type business who finds a way on a daily basis to impact our industry…whose critical common bond is their independence from the Original Equipment Manufacturers AND who is committed to providing solutions to customers who are looking for alternatives to the OEM.
2023 IDA Convention and Tradeshow Early Registration opens June 1, 2023

. Book your Hotel NOW using the link below: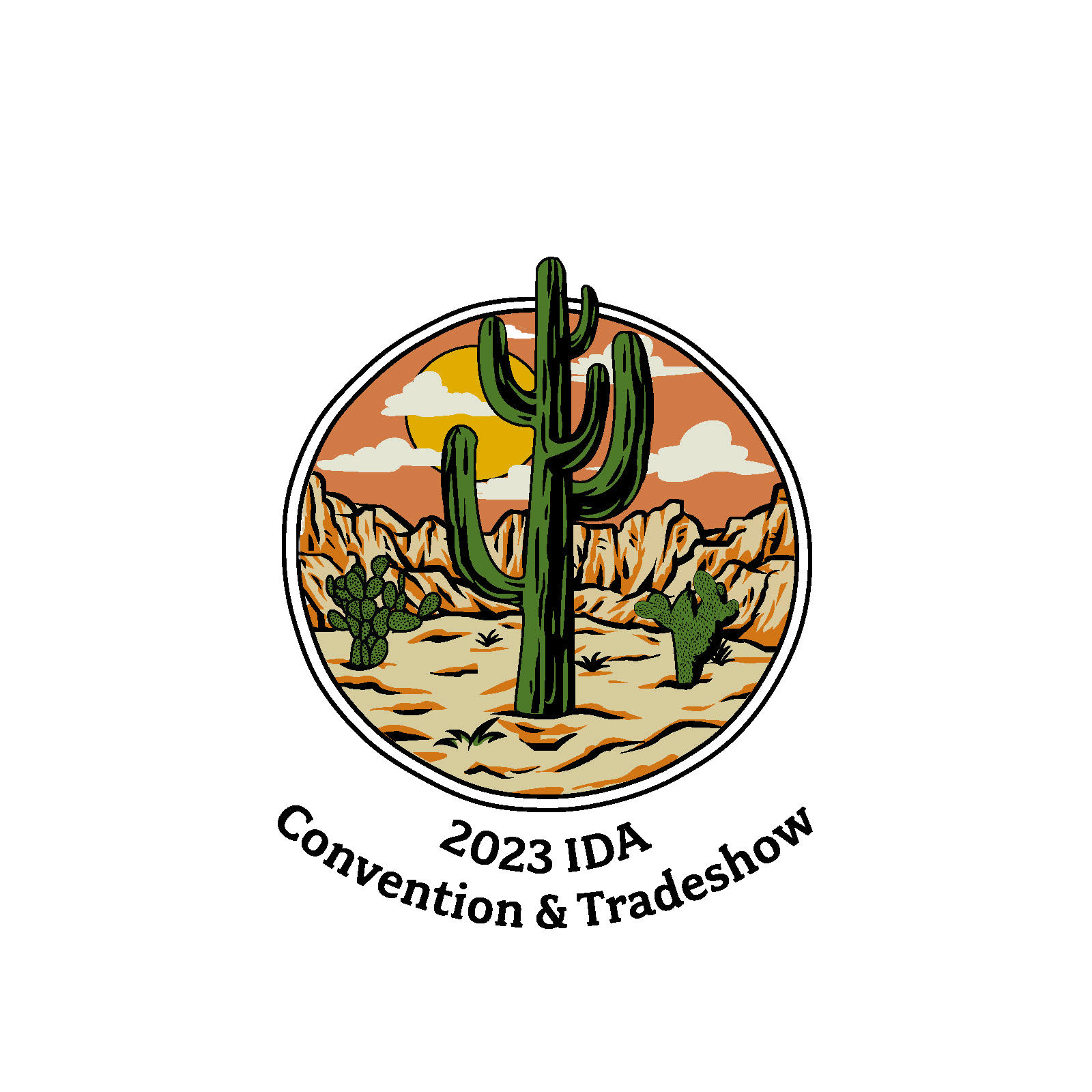 Tentative Schedule
Tuesday, September 19th

Registration and Badge Pick-up opens at 4:00 pm (Registration Desk West)
Hospitality Suite and Willie Cade Meet and Greet hosted by FPG
Wednesday, September 20th
Registration and Badge Pick-up opens 8:00 am – 4:30 pm (Registration Desk West)
Golf Tournament sponsored by Black Cat Wear Parts (more information coming soon)
Opening Reception @ State Farm Stadium 5:00 pm – 8:00 pm
Tour of State Farm Stadium Home of the Arizona Cardinals and
Host of the 2023 Super Bowl. Check-in at 4:15 pm
Thursday. September 21st
Breakfast 7:30 am – 9:00 am (West Courtyard)
General Session 8:30 am – 9:30 am (Grand Ballroom)
Keynote Speaker Kelley Moore www.seeyourpossibilites.com 9:30 am – 10:30 am (Grand Ballroom)

Morning Break 10:30 am – 11:00 am

Right to Repair Willie Cade www.repair.org 11:00 am - 12:30 pm (Grand Ballroom)
Lunch 12:30 pm – 1:30 pm (West Courtyard)
Board Meeting 12:30 pm (Penthouse - lunch provided)
Breakouts 1:30 pm – 2:30 pm
· Empowering Women in Leadership through Personal Transformation w/ Diana Guintu
· How to Become Uptime Partners with End-Users w/ Peter Raisch, Gearflow
· The Future of Automation w/ Frank Flores, Flores Automation
Product Expo 2:30 pm – 5:30 pm (Spots limited contact us to reserve your classroom)**
Friday. September 22nd
Registration and Badge Pick-up open 8:00 am – 4:30 pm (Registration Desk West)

Breakfast 7:30 am – 9:00 am (West Courtyard)

Tradeshow 9:00 am -4:00 pm (Grand Ballroom)

Lunch 12:30 pm - 1:30 pm (West Courtyard)

Happy Hour 3:00 pm – 4:00 pm (Tradeshow Floor)
Closing Reception 5:00 pm – 8:00 pm (Grotto Pool)
**The purpose of this program is for suppliers interested in training outside sales, parts managers, and branch managers worldwide from all industry affiliations and groups. This saves each supplier a considerable amount of time by having the program tied to the IDA Convention and Tradeshow! This is also an excellent opportunity to train your distributor customers at one place at onetime at significant cost savings for your company. This event gives suppliers more face-to-face time with the people who sell their products every day. This is your opportunity to give them the tools to sell your product more effectively. More information here

Thank you to our 2022 Convention sponsors:
IDA, the only association for equipment parts distributors specializing in heavy equipment, has a proud history beginning in the post-war boom on the 1950's. General expansion and rebuilding following World War II brought a tremendous influx of heavy equipment machinery to the market. Large manufacturers were so busy building new equipment they inadvertently created a new market which we called the heavy equipment replacements parts market. Heavy equipment operators asked the question: "Is there an alternative source to service my equipment, sell me parts, and take an interest in my problems?" Independents sprang up to answer that with a resounding "YES". Shortly thereafter IDA was formed to help those "pioneers" exchange important information and tips on this exciting and profitable new market…the heavy equipment aftermarket for replacement parts and heavy equipment for sale.